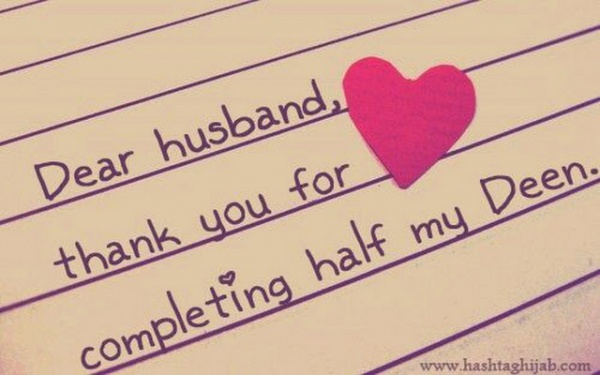 In this article, we are going to describe some tips which might help you to become a better husband.
1. Be kind to your wife. Do something nice for her as often as it is possible. It might be just some little thing. Little things mean can go a long way and mean a lot to your wife.
2. Refresh your relationship by saying that you love each other. These three words mean a world to your wife.
3. Happy marriage is based on devotion, friendship, mutual respect and self-development.
4. According to Sharia, only men arw allowed to say the word "talak". However, you should not abuse of it. Divorce only if your relationship runs its course and it is not possible to live together any longer. Remember that divorce is the most detested thing out of permissible matters by Allah.
5. Quality family time with your wife should be a priority for you. Your wife and your children love to spend their time with you. They will be very grateful if you spend as much time as possible with them.
6. Do not go to bed if you hurt each other's feelings. Do your best to resolve the problem in the best way you can. Never apologise in a dubious way. For example, it is not that nice to say: "I am sorry, but to the greatest extent, it is your fault." Be sincere when you forgive or ask for forgiveness. Forget things and forgive your wife even if you think it was her fault.
7. Do not let your wife feel unimportant and flawed. Treat her in the best way possible. Do not neglect her interests and desires.
8. Be more careful and make sure you notice a new dress she puts on or a meal she cooks for the first time. Pay her compliments and be grateful to her.
9. Do your best to help your wife about the house. Do not overload her with the housework if she is disappointed with something.
10. Give her some presents for no reason. Do not wait for special occasions. It does not matter whether your gift is expensive or not. It is about attention you paid to your wife.
11. Some husbands tend to blame their wives for her relatives' misbehavior. This is not fair and can lead to a split in a family.
12. You are very kind to your friends, colleagues and turn fire hoses on your wife and children. Such an attitude ruins family tranquility and can lead not only to a split with your partner, but also with your children. You should treat all your family members in such a way that all of them look forward for you to come home from work.
13. Pay attention to the way you talk at home. Swear words, insults and shouting at each other will create a disturbing atmosphere which might have a negative impact on your children.
14. Your parents have a number of rights which you should respect. Make sure your wife does not infringe on their rights.
15. Introduce Sunnah to your family. Sunnah will bring barakat and happiness to your family.
Islam-Today